详细说明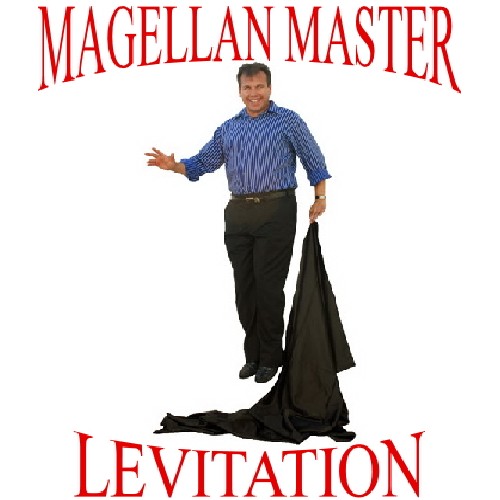 麦哲伦大师的专业人体悬浮系统
想象一下,表演者走到空荡荡的舞台,门厅或任何开放的室内区域,硬地板或地毯上。他毫不费力地提着一块黑布。他站在黑布后面,同时让黑布的底部边缘接触地板。他开始上升,上升,好像被看不见的力量抬起一样。表演者缓慢上升,不是机械地上升,而是好像他充满了氦气。在上升的最高点(大约一英尺半)处,他撤掉布露出脚,在空中半空地晃来晃去。
无论是观众还是魔术师,都惊呼不已。表演者再次用双手握住布,然后开始下降,轻轻地向下接触。他把布扔下来,向前走,干净整洁,自由鞠躬,感谢,毫不费力地捡起布走开了。
观众被这魔法所震撼!这是一个幻觉吗?
可以在地毯或不平坦的表面上进行吗?可以在宴会厅里做吗?我可以在家庭聚会上表演吗?是客厅效应吗?可以在几码远的地方观看吗?角度可行吗?如果没有帮助者和助手,我可以这样做吗?设置和故障清理是否干净,且舞台上没有道具?
是的,是的,是的,是的,是的,是的,是的,是的,是的!视觉效果非常强烈,无需花费时间进行组装,拆箱和包装。无需搬运,装载和拿走箱子和支撑架,然后从支撑架上开始爬升!
这是一个不符合传统的令人难忘的悬浮,足以超越你之前的各种表演效果。
麦哲伦悬浮大师,是现实世界中的终极自我悬浮,而无需在身体上穿假的身体部位或头。没有过多的设置或人为的情况。
该悬浮可以单独,或作为两个人的效果来执行,节奏紧凑,便携,具有欺骗性和实用性!
完成悬浮的机关没有线,液压装置,气动装置或电子装置。
每个角度,尺寸,切口和孔都有目的。这件作品中没有浪费的曲线或材料。它经过精心测试和微调,成为了它的奇迹。
请勿将其与市场上提供的其他任何产品混为一谈。该悬浮也具有极佳的倾斜角度,是一种先进的自我悬浮!
改进的元素包括新的可伸缩举升系统,对身体重量,身高没限止.,以及可以在各种场合表演上使用。
全套包括: 特制悬浮系统+布+视频教学
视频演示:
https://cloud.video.taobao.com//play/u/1078603494/p/1/e/6/t/1/323032281505.mp4
Magellan Master Levitation
Imagine, the performer walking to the center of an empty stage, foyer or any open indoor area, hard floor OR carpeted. He is effortlessly carrying a satin sheet. He stands behind the sheet, while allowing the sheet's bottom edge to touch the floor. He begins to rise upward, ascending, as if he's being lifted by an unseen force. The performer rises slowly, not mechanically, but as if he were being filled with helium. At the top of the rise, almost a foot and a half, he drops the cloth to expose the feet, dangling eerily in mid-air as if he were being hung or burned at the stake, in a position similar to what you would imagine seeing at a hanging or a witch hunt. The audience gasps, whether it is a group of laymen OR magicians. This is something that they're just not used to seeing. Video cannot do justice to what they're seeing. The performer holds the cloth in both hands again, and he begins his descent, gently touching down. He throws the cloth down and steps forward, clean and free to bow, thank, and effortlessly pick up the cloth and walk away. The audience is always blown away by this piece of magic! Is this a stage illusion? Can it be done on carpet or uneven surfaces? Is it possible to do it in a banquet hall? Can I perform this at a house party? Is it a parlor effect? Can it be viewed from a few yards away? Are the angles workable? Can I do it without helpers and assistants? Are the setup and breakdown clean, without props left on stage?
Yes, yes, yes, yes, yes, yes, yes, yes, yes! Start working the higher visibility shows, no need to charge your clients for shipping, stop spending time assembling, unpacking and packing. Make one trip to the performance, not several. Stop carrying, loading and taking away boxes and supports, and start rising up from the obvious support, the ground!
It's the only in-your-face levitation that is memorable enough to surpass the effect of anything that you've ever presented.
Magellan Master Levitation, the ultimate in real world self levitation, without needing to wear fake body parts or gimmicks on your body. No excessive setup or contrived scenarios...
The Magellan Master Levitation utilizes the revolutionary subtlety of its predecessor, the Magellan Witch Levitation, but with a totally different method of obscuring the workings. The reactions of laymen to this piece are phenomenal!!! This is a real world, workable evitation with the portability and simplicity that befits it's position at the top of the Magellan line of levitations.
Now, the Magellan Master Levitation can be performed alone, solo, OR as a two person effect similar to the original Magellan Witch, but much more compact, portable, deceptive and practical!
The main gimmick that accomplishes the levitation, like it's Magellan predecessors, has no threads, wires, hydraulics, linear actuators,pneumatics or electronics. This is organic, hard hitting, audience pleasing concept, brought to life!
Every angle, dimension, cut and hole serves a purpose. There are no wasted curves or material in this piece. It has been meticulously tested and fine-tuned to become the miracle that it is.
You don't own a prop that utilizes the genius, subtlety and sheer diabolically organic design that this does.
Don't confuse this with anything else offered on the market. The Magellan Master Levitation is very angle friendly, even when compared to almost all non-rising suspensions, and, yet, it's an advanced self levitation!
Improved elements include a new, retractable lift system, less strenuous physical requirements, less flex in the gimmick and the ability to use this on carpeting.
The Magellan Master Levitation, includes the Magellan gimmick with built-in cheat step, transport system, the correct cloth for optimal effect, and instructional video.
Reviews

"The highlight of the whole World Magic Seminar was an impromptu, late-night performance, given by some guy I'd never heard of: Jimmy Fingers. He performed a close-up levitation, which he invented, and if he wasn't charging $1,500 for the gimmick, I'd be performing it, too."
- Rick Lax, Las Vegas Weekly

"After I saw him do this, I went up to him, congratulated him on the BEST self-levitation there is. PERIOD. I even gave him a hug. I'm not a hugger, most of the time. But Jimmy's self-levitation is worth five hugs!"
- Bill Palmer - Arguably, the world's foremost magic historian and academician

"The reaction to this levitation was one of pure astonishment... I was amazed at how wide the angle for this levitation was... I was one of the few people who Jimmy shared the secret with. Let me say that this is genius if I ever saw it."
- Father Photius - Suspension and levitation expert
Demo: